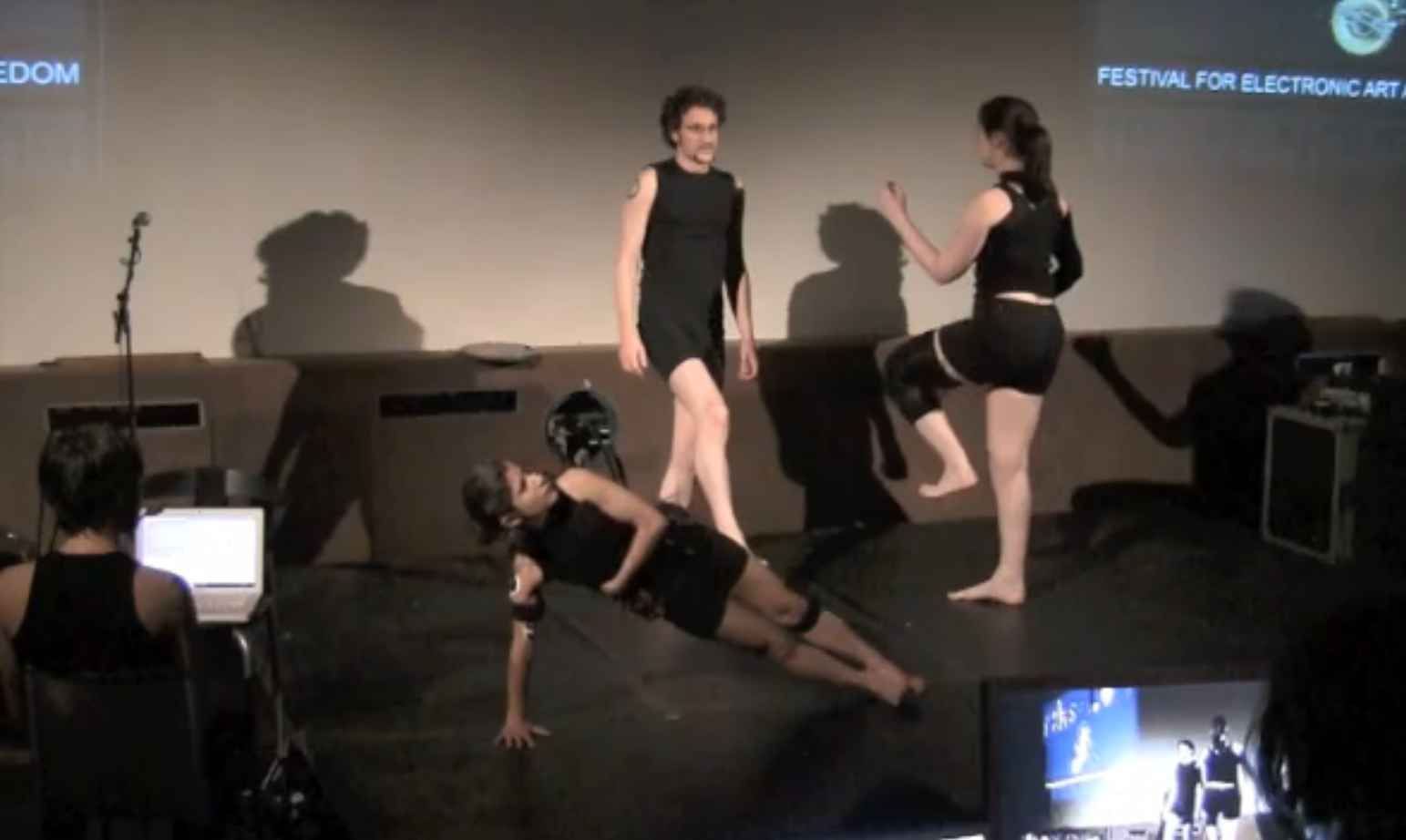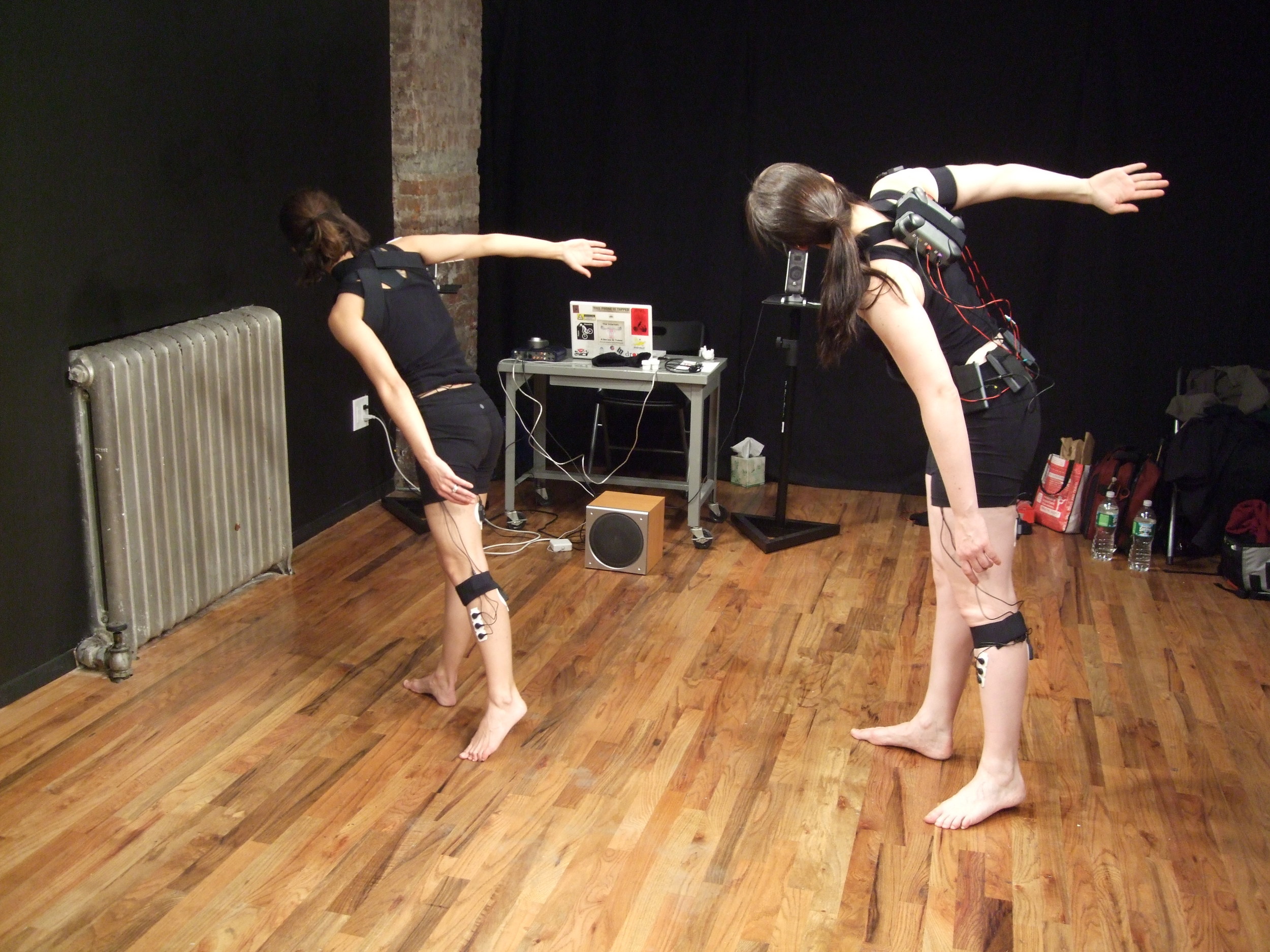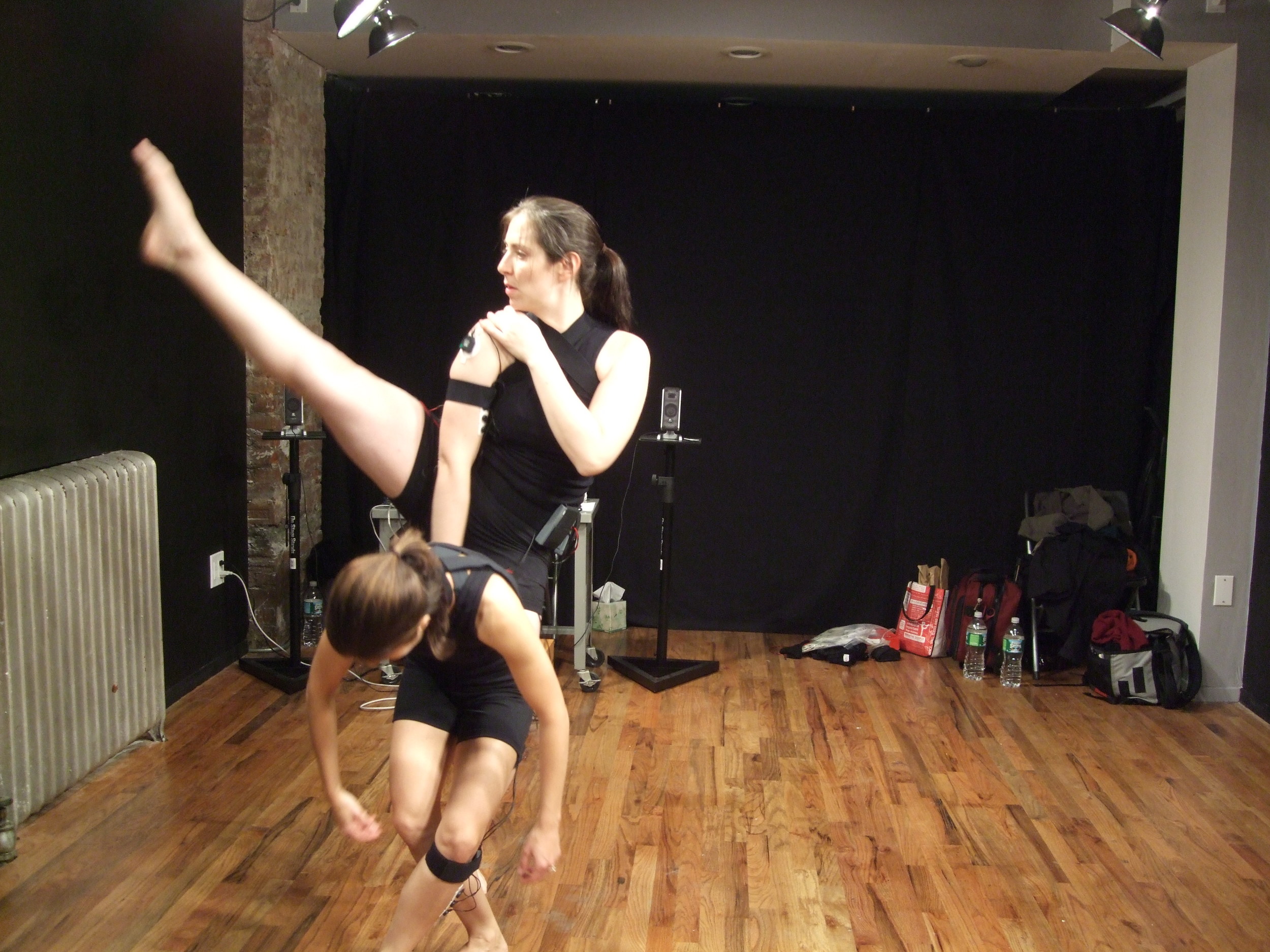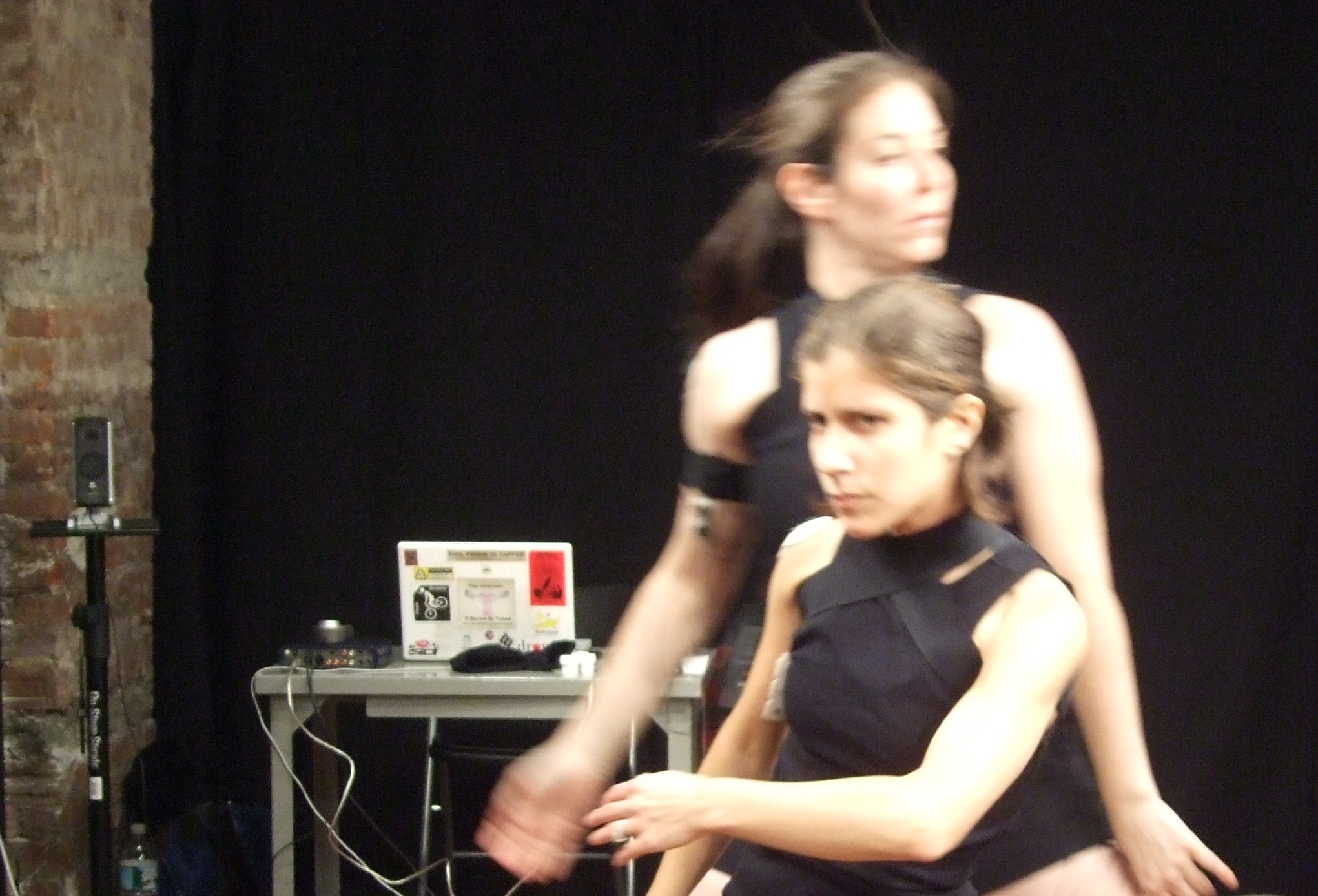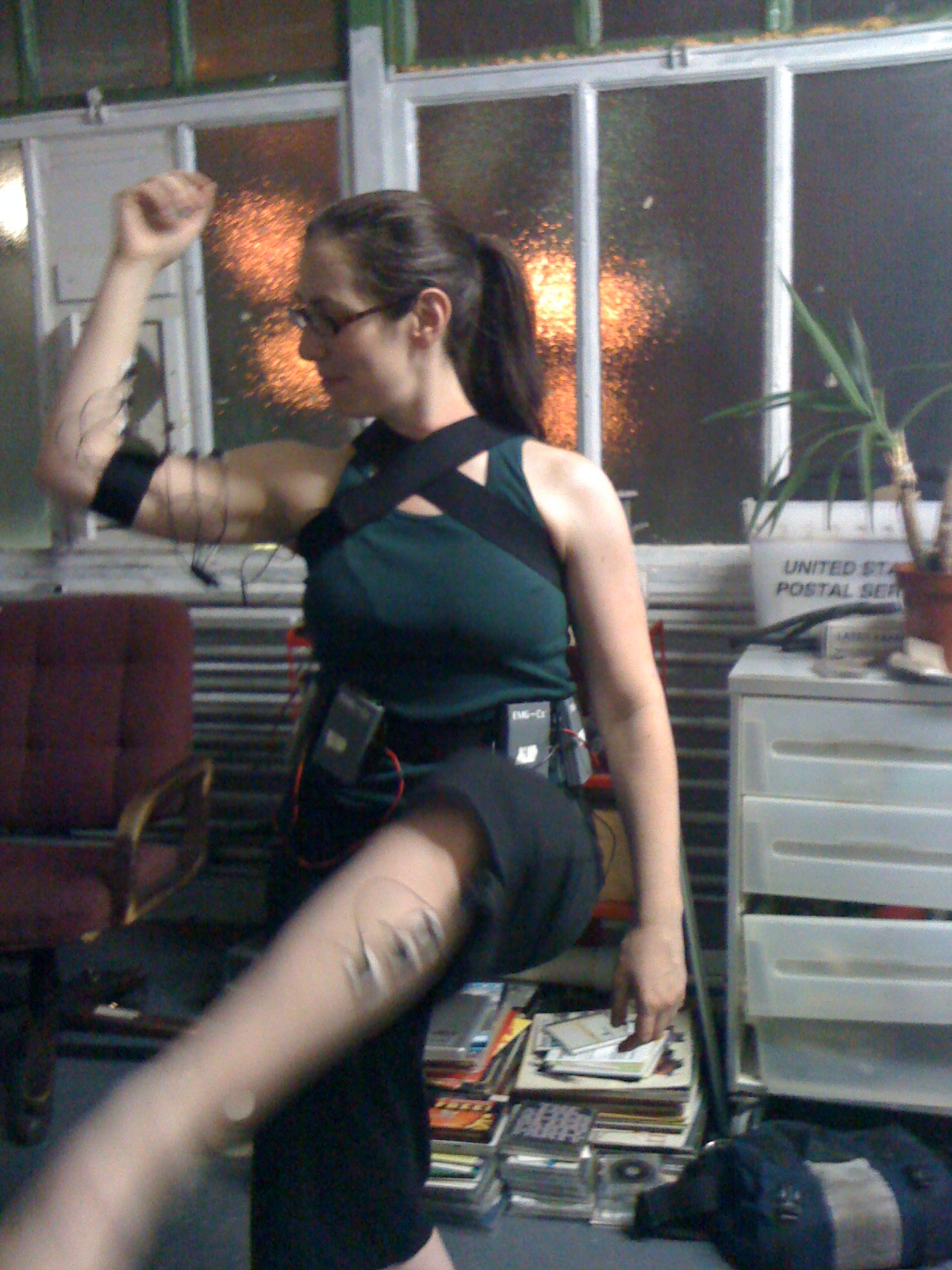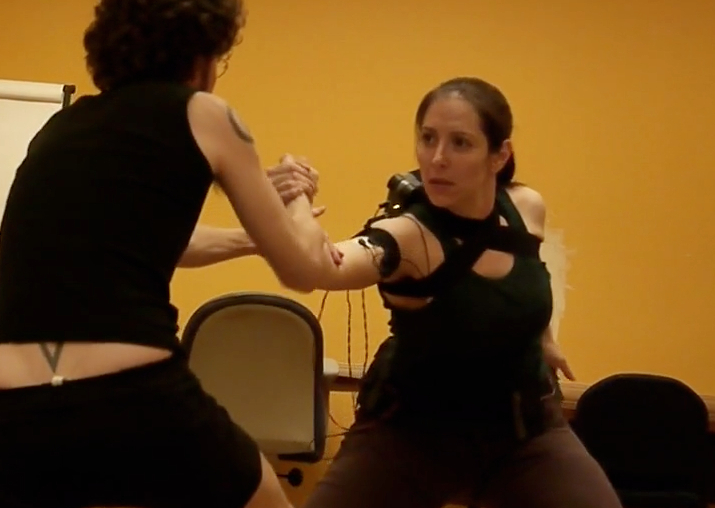 Created by Torino:Margolis, in collaboration with Lee Azzarello and Dana Kotler
Performed by Dana Kotler, Ben Margolis, Jenny Torino
Sound Design and Programming by Lee Azzarello
Devotion Gallery, Brooklyn, NY – October 24, 2009
Piksel09, Bergen, Norway – November 19, 2009
Issue Project Room, Brooklyn, NY – April 29, 2010
A collaboration between performance art team Torino:Margolis, choreographer/physician Dana Kotler, and composer/programmer Lee Azzarello, this new media/dance work explores the physiological and sonic difference between volitional and non-volitional movement. Through the use of electromyography (EMG), a method of sensing electrical potentials generated during voluntary action, the performers' muscular actions are extracted and transformed into sound. The piece allows the audience to hear the physiology of the performers' volitional movement, how it differs from manipulated, non-volitional movement, and in this way, illustrates the performers' free will through the use of sound and silence.
Video of our first workshop at Devotion Gallery.
Performance video - Piksel 09, also available on Piksel's Mediabase.
Performance video - Issue Project Room 4/29/10